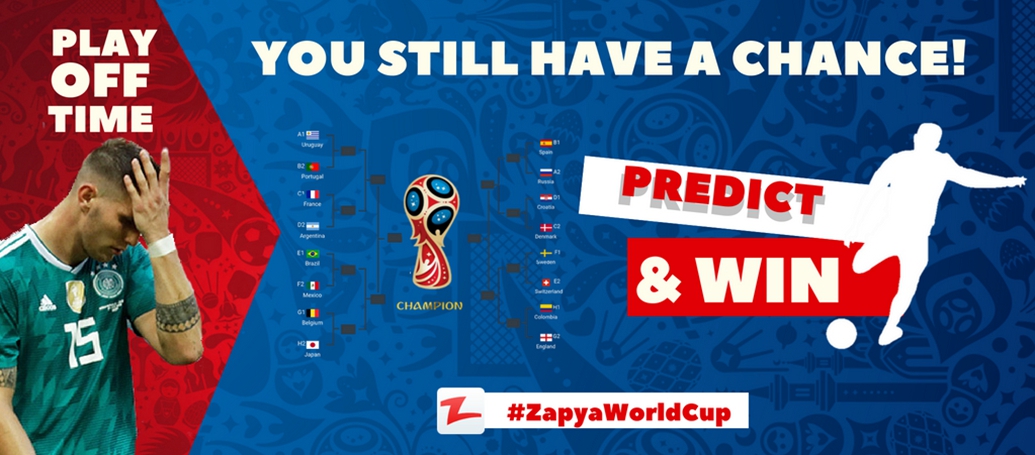 The group stage of the World Cup is finally over, which means that we can finally stop nervously watching other games while one of them is going on. Now we can also predict games and get results same day but Zapya has a contest that last untill worldcup.
Join #ZapyaFootball Contest at knockout stage and Win
How to Participate:
Step 1: Download Zapya App and participate in 2018 Football World Cup Contest
Step 2: Predict all Knockout stage matches
Step 3: Take a screenshot of your result and share on Zapya Facebook page with #ZapyaWorldCup
Zapya Facebook page: www.fb.com/izapya
Note: Winner will be selected from those who participate from Zapya App and has Zapya ID on prediction.
Last Date to Submit: 13 July 2018
Rules to Win:
You will have to predict every single match to win gift from Zapya. Earlier you submit higher are chances to win becasue we will select winner who will predict earliest.