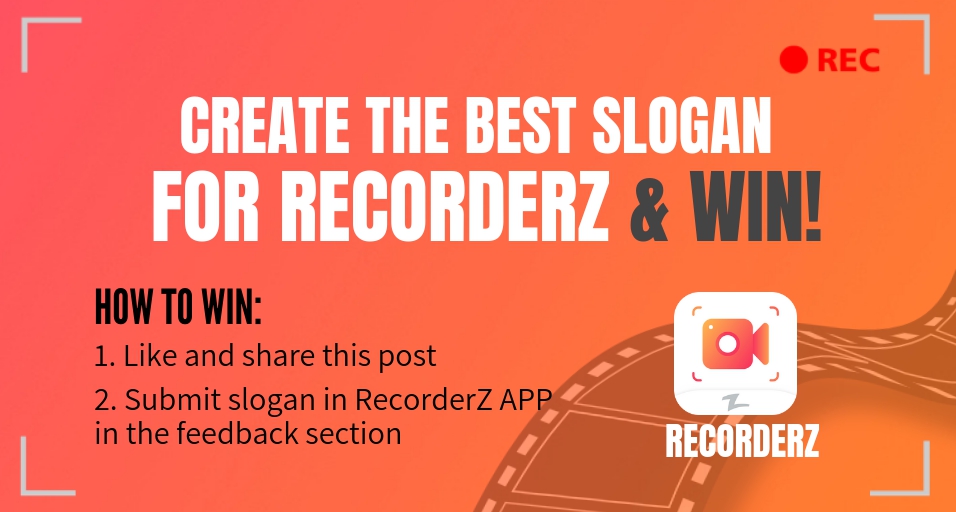 Welcome to participate in Recorder Z Slogan contest and win gifts from Zapya.
RecoderZ: Download Now
How to Participate:
Download RecorderZ from play store
Go to "Feedback" section of RecorderZ app
Create a slogan for RecorderZ (a short and memorable phrase that represents the app)
Example: The current slogan is "Recording Your Life". Nike's slogan is "Just Do it!" et.
Submit the slogan along with your email and name in the "Feedback" section of RecorderZ

Note: The best slogans will be announced on October 26th, 2018. Winners will be emailed by the Zapya Team for details on how to send them their prizes.
How to Win (Video)