Stay connected and share with your close friends without having to compromise your privacy using Zapya Go!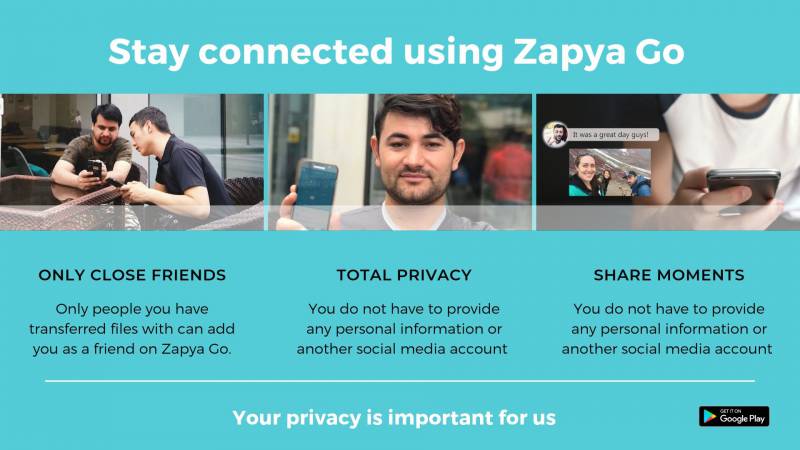 Zapya Go started as a file transfer tool that simplified the file transferring process so that everyone could share files offline for free. On top of improving the way you share files offline, the latest version of Zapya Go includes a completely private social platform.
Only your private circle of close friends can interact with you and see, like, and comment on your moments on Zapya Go. You can keep a low profile online awhile sharing with your friends! Now you can be social on the same app that you use to share files, manage phone contents, and play games!
Download Zapya Now: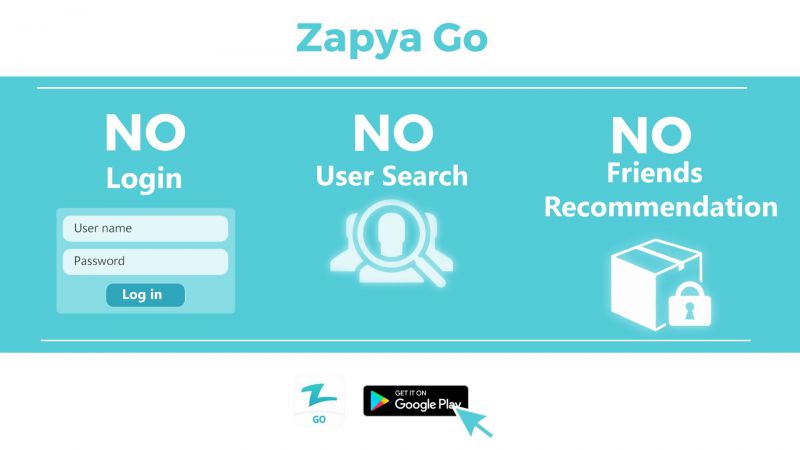 Some of the unique features of this new social platform are:
No Strangers in Your Circle
Only people you have transferred files with can add you as a friend on Zapya Go.
You do not have to provide any personal information or another social media account in order to interact with your close friends on Zapya Go.
No Generated Friend Suggestions
Unlike Facebook and other social media apps, Zapya Go will not pester you with random friend suggestions.
People can only find your Zapya Go account if they are using the app in your proximity.
Your privacy is important to us.