Huawei Honor Brand Partners with Zapya for Lucky Zapya Contest
From September 25th until September 29th, the Lucky Zapya Contest ran in Pakistan, United Arab Emirates, and Saudi Arabia. Zapya worked closely with Huawei Honor Brand in order to make this contest a success. Users were motivated to participate in the contest by allure of winning the brand-new Honor 8x.
When users clicked on the opening screen or the banner within Zapya, they just received their daily lucky card. Once they scratched off the card, they received their daily lucky number. Users could collect up to five different lucky numbers if they played everyday of the contest.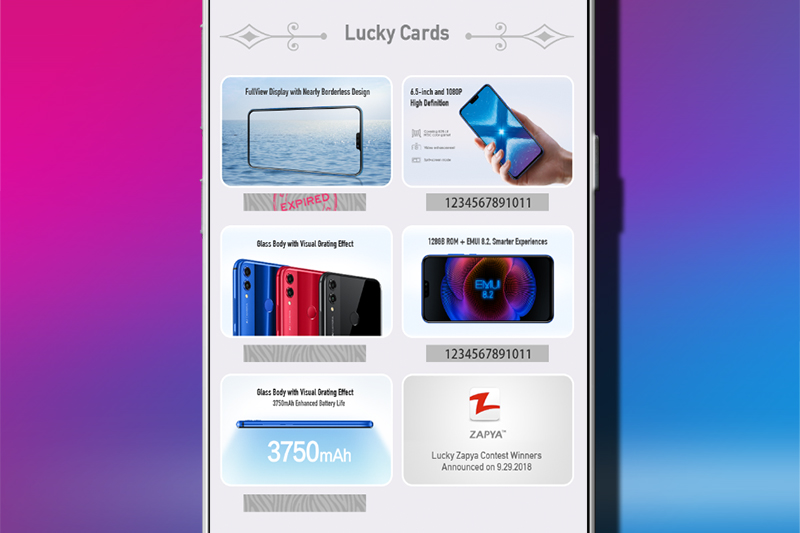 On September 29th, five Lucky Zapya Contest winners were announced within Zapya. Users could compare their lucky numbers with the winning numbers by checking their lucky. See the video below to hear directly from one of the contest winners.
The event was such a success that Huawei and Zapya are currently in the process of working on another joint promotion that will take place sometime in early December. Zapya and Huawei Honor Brand share the same core beliefs of providing low cost, high quality products for their users and relentlessly creating technological innovations. It is no wonder that their partnership has started off on the right foot.